Ernest Kovacs, MD, FAPA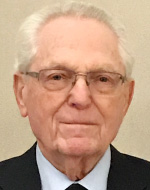 Ernest Kovacs, MD, FAPA is a practicing psychiatrist in the New York area. He has accumulated more than 3,500 hours of single engine safe flight for more than half a century. He is the recipient of the FAA Wright Award for outstanding record of safe flight for 50 years. Dr. Kovacs is also an examiner for suitability of candidates for law enforcement positions. He has a special interest in aeromedical fatigue issues due to psychiatric and psychological factors.
Dr. Kovacs is a Clinical Associate Professor of Psychiatry at the Albert Einstein College of Medicine.